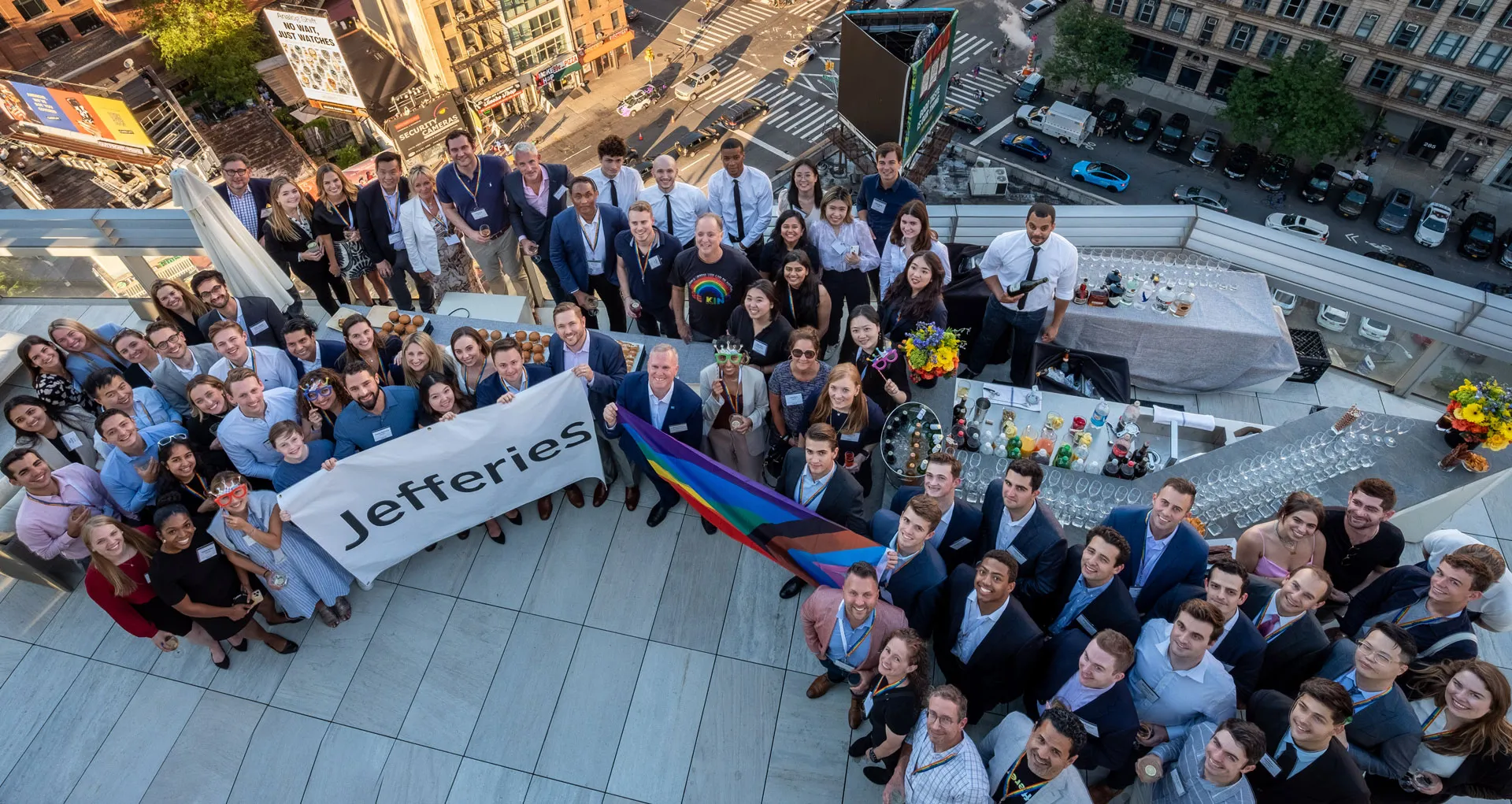 Diversity, Equity & Inclusion
Jefferies believes that Diversity, Equity and Inclusion (DE&I) fosters creativity, innovation, and thought leadership through the infusion of new ideas and perspectives. This encourages stronger collaboration within our firm and allows us to better serve our clients, partners, investors and communities.
Commitment and purpose
We are committed to building a culture that provides opportunities for all employees and that reflects the diversity of the communities in which we live and work. We lead by example by respecting each other and pooling our collective insights and intelligence to provide fresh and innovative thinking for our clients.
A Message from our CEO & President
Jefferies' culture of community and partnership among diverse people and ideas contributes to our resiliency, building value for clients, stakeholders, and the communities in which we operate. We know that having a diverse group of people with different backgrounds and experiences will always help us make the best long-term decisions, regardless of the problem or issue. We are grateful that, through our eight Employee Resource Groups, many employee-partners have meaningful leadership roles across the company, through which their efforts, contagiousness, drive, personalities, and beliefs help to make Jefferies better.
Rich Handler, CEO
Brian Friedman, President
Global participation
We encourage diversity, equity and inclusion across our global operations and support these principles within our communities.
Our Diversity Council is co-chaired by our CEO and President and sponsored by executive leadership. This structure ensures that DE&I is integrated into our recruitment, retention, development, and promotion of diverse individuals across the firm.

To achieve our ambitious firmwide and DE&I goals, we have developed eight Employee Resource Groups (ERGs) globally. Each ERG was founded on the core pillars of recruiting, retaining and empowering diverse employees, and promoting community outreach and engagement.