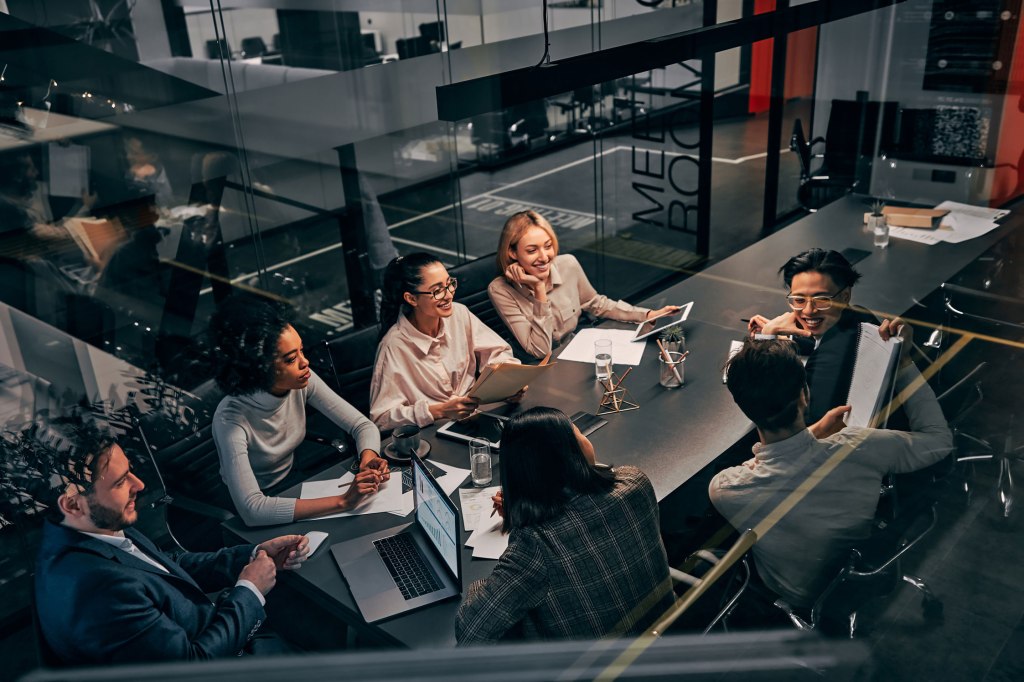 Find your future at Jefferies
Our student and graduate employees are a foundation of our success and are heavily involved in the day-to-day workflow at Jefferies.
What you can expect
Each of our employee-partners can expect a hands-on approach to their development, with an opportunity to solve challenging and complex tasks alongside some of the best and brightest minds in the industry.
Jefferies offers a wide range of opportunities for undergraduate and graduate students to gain experience in our Investment Banking, Fixed Income, Equities, Research, Wealth Management and Corporate divisions.
If you enjoy working in an entrepreneurial environment where creativity and performance is rewarded, then we invite you to explore opportunities with Jefferies and learn more about our winning team.
Summer internships for Analysts & Associates
Our Analyst and Associate Summer Interns participate in a 10-week summer program designed for students interested in pursuing a career in finance. Through training, seminars, social events and mentoring programs, our interns gain valuable industry experience as well as a unique look into our core businesses.
Summer program highlights
Following an enriching orientation and training program, interns work on their day-to-day responsibilities with support from colleagues serving as both instructors and mentors. You'll engage with senior leaders, meet industry experts and participate in educational and social events with colleagues. We strongly encourage all our interns to make connections and grow their professional network. To help maximize your experience, interns receive formal performance reviews.
While each experience differs by division, you can expect:
Experience and exposure across a variety of groups and individuals
Mentoring from senior professionals
Deep understanding of market data and technical skills across a range of products
Case study analysis and formal presentation training
Consideration for a full-time offer based on demonstrated performance and potential
What we look for in candidates
We look for energetic and enthusiastic individuals with a strong academic background, an interest in pursuing a career in finance and the ability to work independently and in teams. We hire summer interns who have studied a variety of disciplines including finance, accounting, economics, computer science, engineering, applied mathematics and liberal arts.
Successful interns can multitask and manage a variety of projects in a dynamic, team-oriented environment.
Candidates must demonstrate the highest levels of professionalism, along with strong analytical skills and attention to detail.
Full-time Analyst & Associate program
Our Analyst and Associate Program provides a valuable, global platform for undergraduate, Masters and MBA students to develop skills and apply them in real-world situations. The program begins with comprehensive formal training, offering a unique opportunity to gain experience across an array of products and industries.
Full-time program highlights
You'll learn corporate valuation methodologies, accounting and financial modeling, as well as the importance of relationship building through interaction with Jefferies' clients and senior leaders.
Afterwards, you'll apply your learnings through formal case study presentations and preparation for your regulatory exams (specific to Investment Banking, Equities and Fixed Income).
You'll experience how businesses operate on a global scale and work on providing innovative solutions and thoughtful advice to our clients.
What we look for in candidates
You should have a strong academic background: a four-year Bachelor's degree (Analyst), or a two-year Master's and or MBA degree (Associate), or equivalent. We hire graduates who have studied a variety of disciplines including finance, accounting, economics, computer science, engineering, applied mathematics, data science, and liberal arts. Additionally, you should be able to:
Demonstrate the highest level of professionalism, ethics and client management skills.
Manage multiple projects simultaneously, under pressure and with adherence to tight deadlines.
Possess strong technical, written and verbal communication skills.
Work independently and as a member of a team.
We encourage you to apply to summer intern and entry-level opportunities roles for which you may be eligible.